Are you ready for an adventure of a lifetime? Take your hunting experience to the next level with a trip to one of the best exotic hunting ranches in Texas. Get ready to explore pristine nature reserves, spot some rare species, and make some unforgettable memories. Pack your bags and get ready for the adventure of a lifetime!
Texas is known for having some of the best exotic hunting ranches in North America, making it a popular destination for experienced as well as novice hunters. With its wide variety of terrain and species, Texas exotic hunting destinations offer year-round opportunities to hunt both trophy animals and smaller game.
Hunting on these ranches typically includes guided hunts through a variety of scenarios, such as walking deer blinds or stalks of wild hogs, turkey or varmints depending upon the season.
There is a wide selection of exotic hunting ranches in the Lone Star state, offering everything from trifecta hunts – deer, turkey and hog all in one package – to larger package hunts with multiple species available.
The following list provides information on some of the best exotic hunting destinations in Texas:
What Can You Hunt in Texas?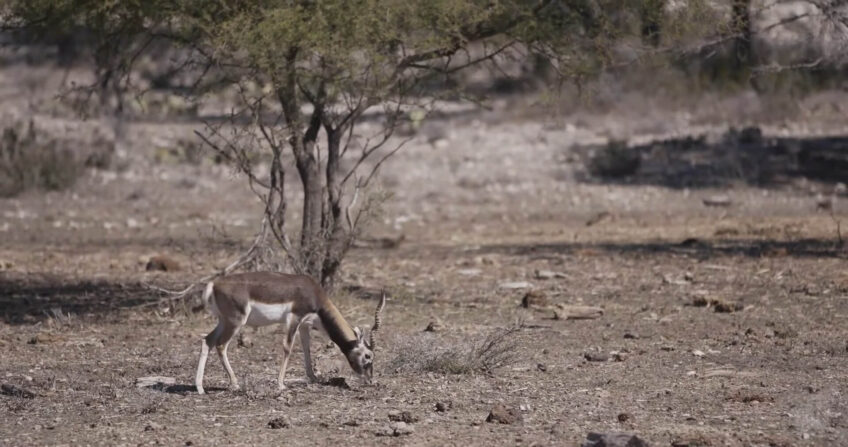 Texas offers a large variety of exotic hunting opportunities. There are hundreds of different hunting ranches in Texas that specialize in a variety of both African and native species. Many ranches provide guides or have professional hunters who guide their customers throughout the hunt and make sure they have an enjoyable experience.
The type of animal hunted is dependent on the terrain and physical environment, as well as the preferences of the hunter and the availability of certain species on a particular ranch. Some common hunting options available in Texas include:
White-tailed deer
Quail
Hogs
Ducks
Elk
Turkey
Axis deer
Blackbuck antelope
Nilgai antelopes
European red stags
and other exotics from all around the world.
Depending on where you go there may also be additional options for coyote and javelina hunts amongst many others.
Whether you're looking for an intense safari experience or an easier hunt with relaxed rules and regulations, Texas has something to offer everyone. Most exotic animals can be hunted from November through early April depending on each ranch's individual guidelines as well as animals specific to particular climates/conditions.
Before booking a trip it's always important to ensure you understand all regulations for each individual hunt so all expectations are met during your time at the ranch or campground.
Popular Exotic Hunting Ranches in Texas
Texas is one of the top hunting destinations in the United States and features a large selection of exotic game species. Whether you're looking for an exciting day of perfecting your shot or a luxurious hunting excursion, there are plenty of options to choose from. Here are five popular exotic hunting ranches offering excellent experiences in beautiful Texas landscapes:
Briarwood Hunting Preserve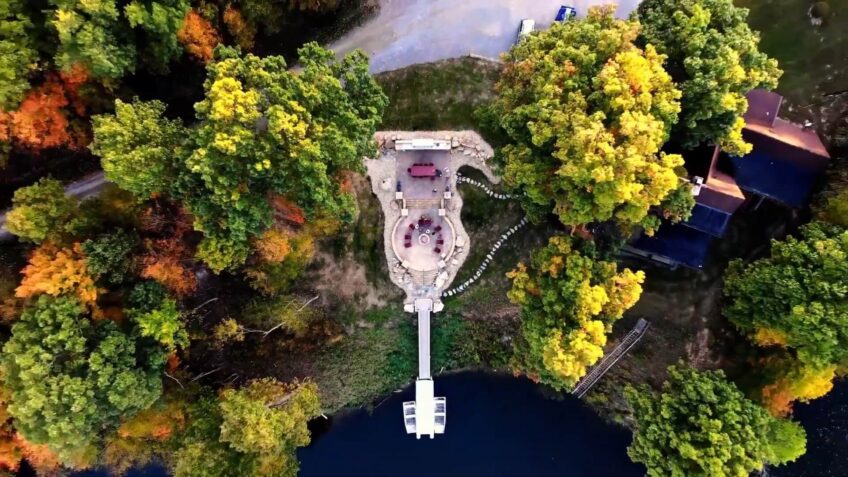 This 1,800-acre private preserve is one of the oldest hunting preserves in Texas with an abundant population of the exotic game such as axis deer and black buck antelope that roam freely through mesquite woods and lush grasslands.
Lost Creek Ranch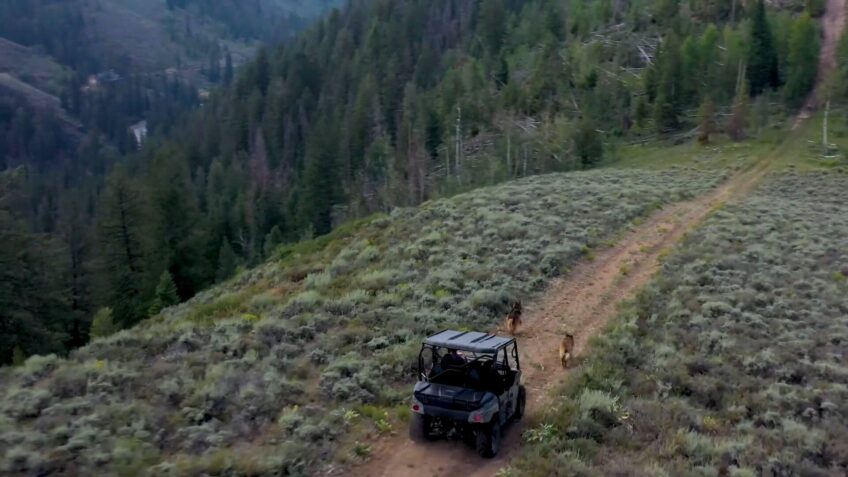 Located on 10,000 acres near Abilene, this prestigious ranch provides some of the best red stag hunts in Texas thanks to its natural oak tree canopy which provides shelter from the summer heat as well as a great cover for hide-and-seek style shooting.
It also offers trophy-class mouflon ram hunts with plenty of challenging terrains for an unforgettable experience!
Ox Ranch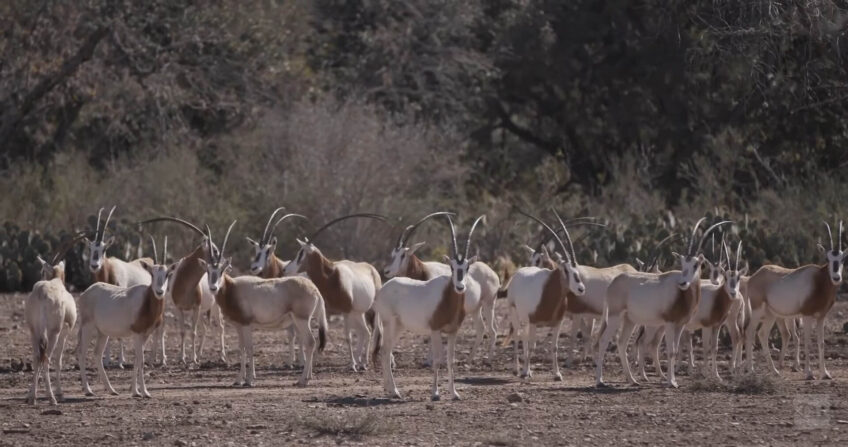 Located in Uvalde County, this 15,000-acre property is home to some of the most unique and challenging game in the state.
Fromaxis deer and blackbuck antelope to water buffalo and zebra, there's no shortage of exotic prey to pursue at Ox ranch. And with experienced guides on hand to help you every step of the way, you're sure to have a successful – and memorable – hunt.
West Kerr Ranch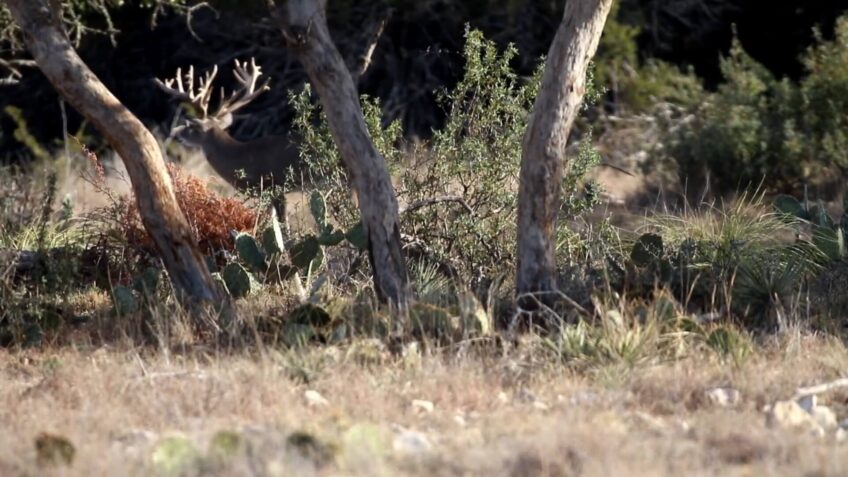 West Kerr Ranch is a premier exotic hunting ranch in Texas. The ranch offers a variety of hunts for trophy games, including elk, red deer, axis deer, fallow deer, and blackbuck antelope. West Kerr Ranch also offers management hunts for hogs, coyotes, and varmints.
The ranch is located in the scenic Hill Country of Texas, just west of Kerrville. The ranch boasts over 4,000 acres of prime hunting ground, complete with rolling hills, live oak trees, and native grasses. There are several ponds and creeks on the property that provide water for the wildlife.
Lucky 7 Exotic Ranch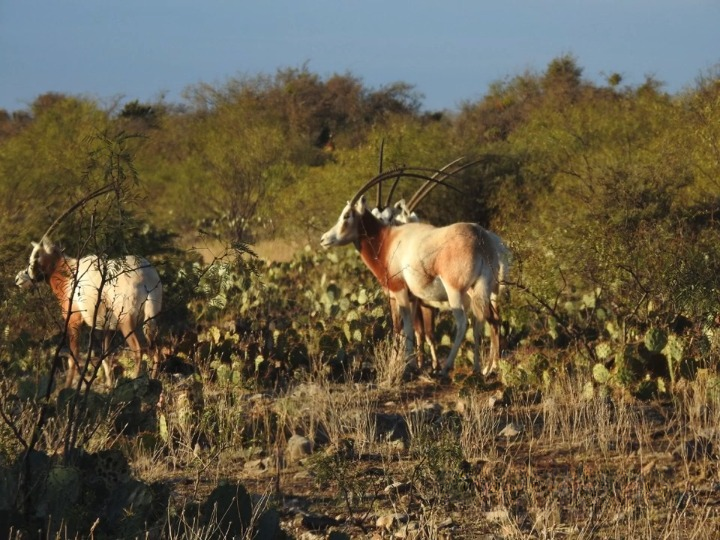 With over 7,000 acres of land, this ranch provides a unique hunting experience for those looking for something different. The animals on this ranch include Axis deer, Blackbuck antelope, Fallow deer, Red stag, and many more. In addition to the amazing hunting opportunities, Lucky 7 Exotic Ranch also offers a variety of other activities such as horseback riding, fishing, and hiking.
Berryhill Exotic Hunting Ranch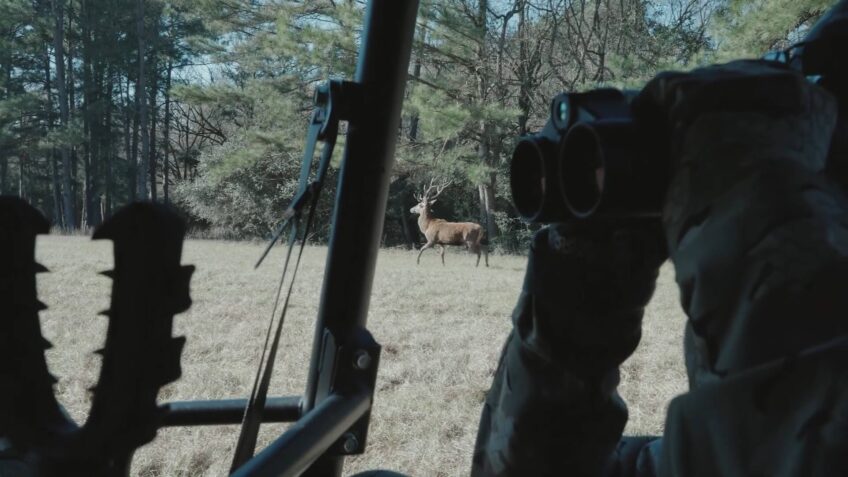 Berryhill Exotic Hunting Ranch is one of the best exotic hunting ranches in Texas. With over 4,000 acres of land, Berryhill offers a variety of different animals to hunt, including Axis deer, blackbuck antelope, hogs, and more. The Ranch also offers a variety of different accommodations, from primitive camping to luxury lodges, so you can choose the level of comfort you want while you're hunting.
Cotton Mesa Whitetail Hunting Ranch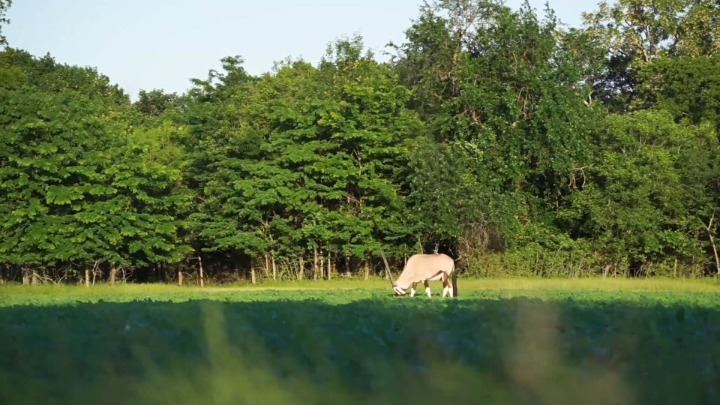 Located in the heart of the Hill Country, Cotton Mesa is home to some of the best deer hunting in the state. With over 3,000 acres of prime deer habitat, Cotton Mesa is a paradise for whitetail hunters. The ranch offers a variety of hunts to choose from, including rifle, bow, and muzzleloader hunts.
Benefits of Hunting in Texas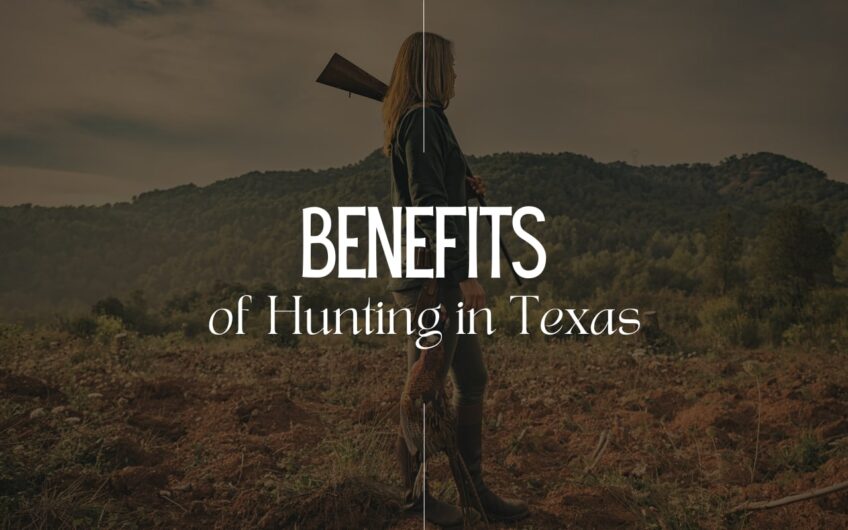 Texas offers some of the best hunting destinations in North America, with exotic game animals like Aoudad sheep, Axis deer, Blackbuck antelope, and many more roaming its vast terrain. When hunters choose to hunt in Texas, they are treated to multiple benefits that can improve their hunting experience and provide them with a unique opportunity.
First and foremost, Texas provides an abundance of game. From wide open plains to dense woods and risky riverbanks, the Lone Star State is home to some of the rarest big game animals on the planet. This makes it a great destination if you're looking for hard-to-find species or just want to expand your trophy room. Furthermore, hunting ranches in Texas are generally very well-maintained so hunters can enjoy pristine conditions while they're out in the field.
In addition to offering exceptional game opportunities and superb quality habitats, hunting in Texas also provides hunters with access to excellent accommodations and amenities. Many hunting ranches have luxurious lodges where you can relax after a long day out in the field. Private cabins are also available for those who prefer more secluded settings or luxurious resorts for pampered grouse shooting experiences for larger groups of friends or family members.
Overall, it's clear that there are numerous benefits associated with choosing Texas as your exotic hunting destination. With ample opportunities for success and many comforts provided throughout the trip, you'll be sure to have an unforgettable experience that will leave you thrilled when you come back home with your next trophy!
Regulations and Licensing Requirements
Before you set out on your exotic hunting adventure in Texas, it's important to make sure that you are properly licensed and familiar with the regulations surrounding the activity.
Residents of Texas must purchase both a state hunting license and an exotic game permit in order to hunt any type of exotic animal. The license must be purchased before heading out on the hunt, and a valid proof of identification must be presented at the time of purchase.
Non-residents are also required to purchase both a hunting license and an exotic game permit. The permits allow for up to five days of hunting, though some hunting ranches may require separate day permits for each individual hunter.
Hunters who intend to hunt on Texas public land will need to obtain additional permits as well. All hunters should also familiarize themselves with local laws and regulations regarding any state or federal laws that may apply in relation to the property they intend to hunt on or near, as well as any applicable bag limits or special areas where certain kinds of animals are not allowed to be hunted.
It is customary for hunters planning a trip outside their home state to contact their local game departments prior to their departure in order to ensure that they have all the necessary documents and information needed for their hunting permission documents in accordance with applicable regulations. Prior preparation is key when planning an exotic hunting trip!
Costs
Hunting on exotic ranches can be expensive, depending on the species you're hunting and the quality of the ranch. In Texas, there are many exotic hunting ranches that offer hunting opportunities at all levels of prices. If you're looking for a luxurious experience, an exotic ranch like Silver Spur Ranch may fit the bill. On the other hand, if you want to hunt multiple species and save a little money doing it, consider Big Lake Ranch or Bear Creek Ranch.
Ranch prices usually depend on game availability, services offered and exclusivity of the ranch. Most ranchers will charge based on per-animal fees or per-hunter fees for their services for whitetail deer, dama gazelle, red stag and more.
Many times a trophy fee is included in hunts for animals that score high in Boone & Crockett or Pope & Young scoring system. Outfitter fees and additional nonhunting activities such as camping or lodging may also be charged by most exotics ranches in addition to entrance fees. Prices vary greatly depending on these additional services that are available at a given exotic outfitter ranch.
Tips for Hunting on Exotic Ranches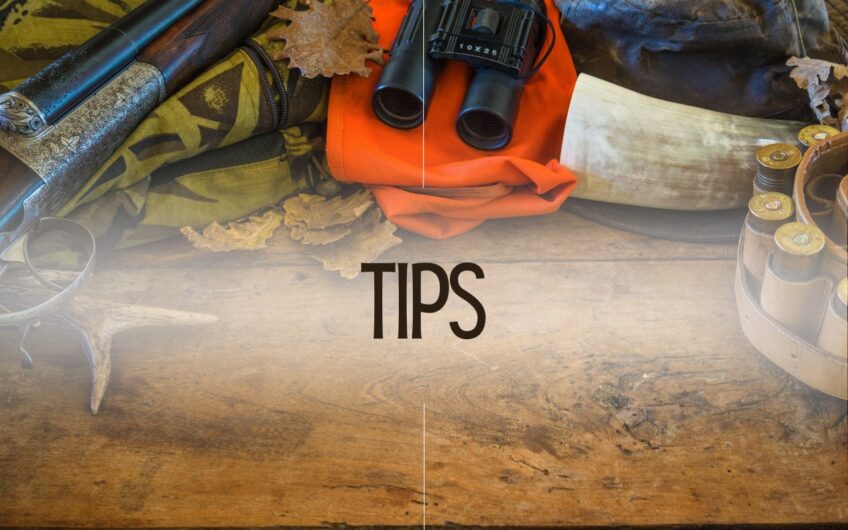 Hunting on a ranch that specializes in exotic breeds has certain advantages over hunting in the wild. While bag limits and hunt dates still apply, there are fewer restrictions related to the amount and size of the game, with certain bonuses depending on the property.
Before beginning your trip to an exotic hunting ranch, log on to the Texas Parks & Wildlife website for the specific rules and regulations regarding your game of choice. Furthermore, some ranches may require additional resources such as special permits or licenses beyond those required by state law so make sure you are familiar with all relevant regulations before setting out.
In addition to these official measures, there are several additional tips that will help ensure a safe and successful visit. Their importance underscores one of the main benefits of hunting on a managed property like an exotic ranch: better control over safety conditions and more attention devoted to hunter behavior and conservation management techniques help make for a safer, more stable hunting environment than what is available out in the wild.
Always be mindful of your surroundings when navigating unfamiliar territory or terrain.
Follow all posted rules.
Be aware of others in your party.
Respect private property boundaries.
Wear brightly colored clothing that can easily be seen from long distances away by other hunters.
Having basic firearm training is recommended when using firearms relative to these big games hunts.
Make sure you always have protective eyewear along with any other items specified by law such as blaze-orange vests or hats during big game season hunts that require them by state law.
Safety should always be your priority before having any fun!
Conclusion
Ultimately, there are many factors to consider when deciding which exotic hunting ranch is right for you. You'll want to make sure the ranch has a variety of species to choose from, and that their pricing aligns with your budget. Additionally, do thorough research on the outfitter and observe their overall approach—are they passionate about conservation and safety? Will they take you on a guided tour?
Careful consideration of how each Texas exotic hunting ranch stacks up against these criteria should lead you in the right direction when it comes time to choose your ideal destination. With plenty of options available throughout Texas, there's no doubt you'll find the perfect spot for a successful and enjoyable hunt.